Appointment cards and client cards aren't safe to use.
Card is very easy to damage or destroy. You work with water and wet dogs in a salon, any mishaps and you could irreversibly damage business-critical information.
Fires and theft happen every single day; what happens if your business is targeted next? If thieves steal cameras to deprive people of the memories, they will also steal your appointment cards just to damage your business. Take a moment to think about what it means for your business if you permanently lost the information on your client and appointment cards. It's not good.
GroomSmart replaces all of your client and appointment cards without changing how you work. Store all the information you need for pets, owners, veterinary practices, and appointments, in a clean and easy to read format. GroomSmart also takes frequent backups which are encrypted and safely stored on a separate server. Try doing that with appointment cards.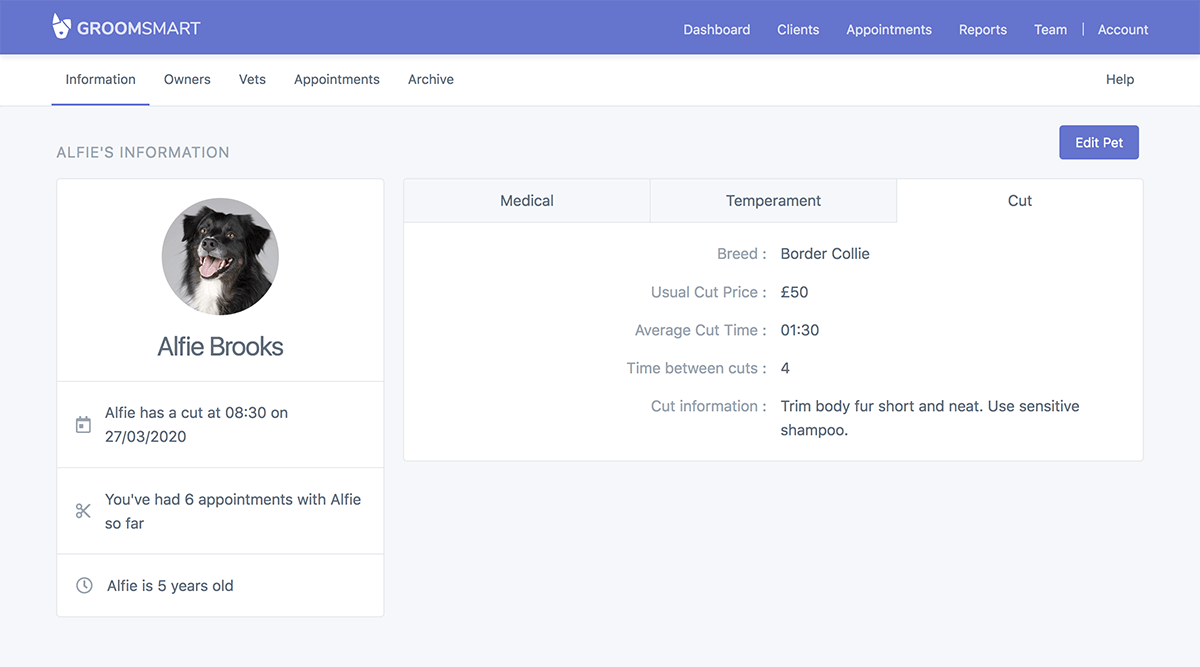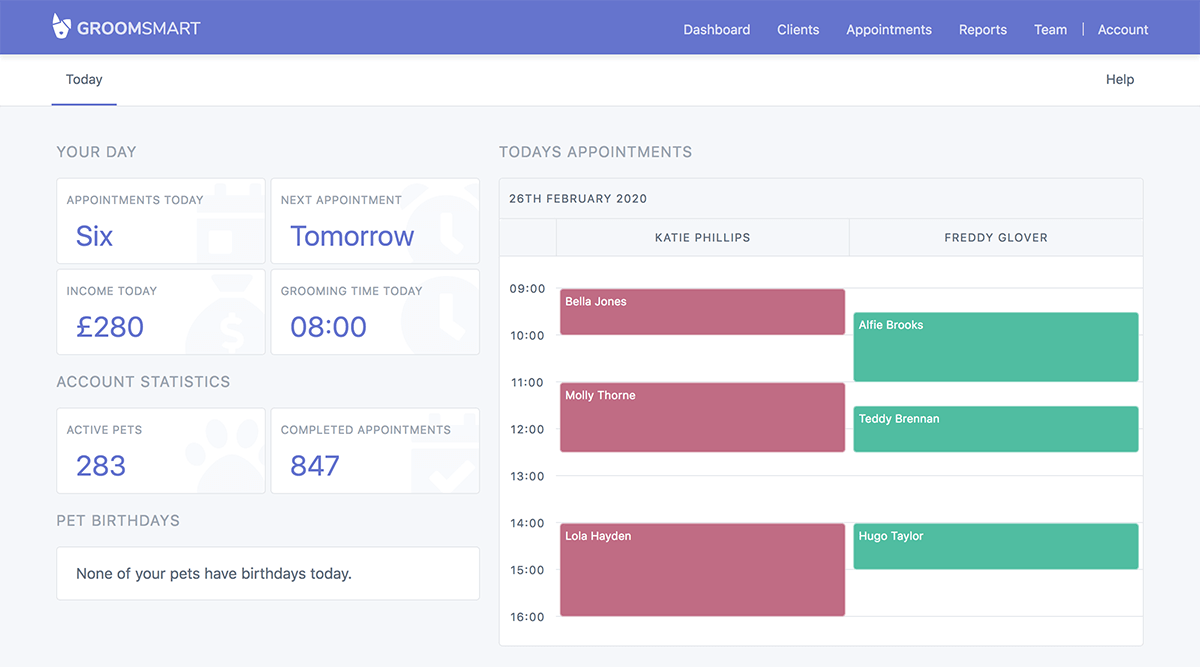 GroomSmart is custom-built for dog groomers just like you.
There are a lot of data management systems out there, but there are very few capable of handling all the information a dog groomer needs to collect. GroomSmart has been custom build solely to meet the needs of dog groomers.
You don't need to change how your dog grooming business works, only where you write client and appointment information. Instead of writing up details in tiny handwriting on appointment cards, you'll use GroomSmart to quickly add an appointment by selecting the pet, date and time. Instead of cramming pet information into a single line on a client card, you'll add new pets to GroomSmart by answering simple questions and adding as much information as you require.
GroomSmart lays all information out in a really friendly and familiar way, closely mimicking the appointment and client cards that you are so used to, but ensuring that you have all the important information at your fingertips.
Because you can access GroomSmart from any device with an internet connection - including laptops, tablets, and your phone - you can set up your salon and work your way.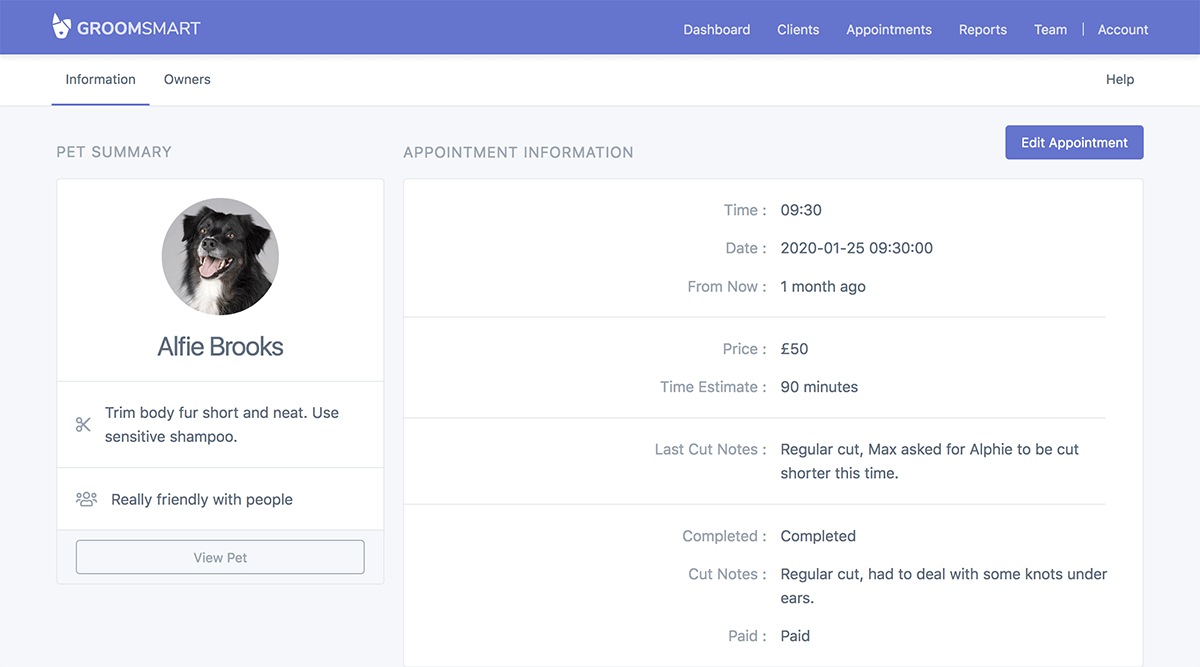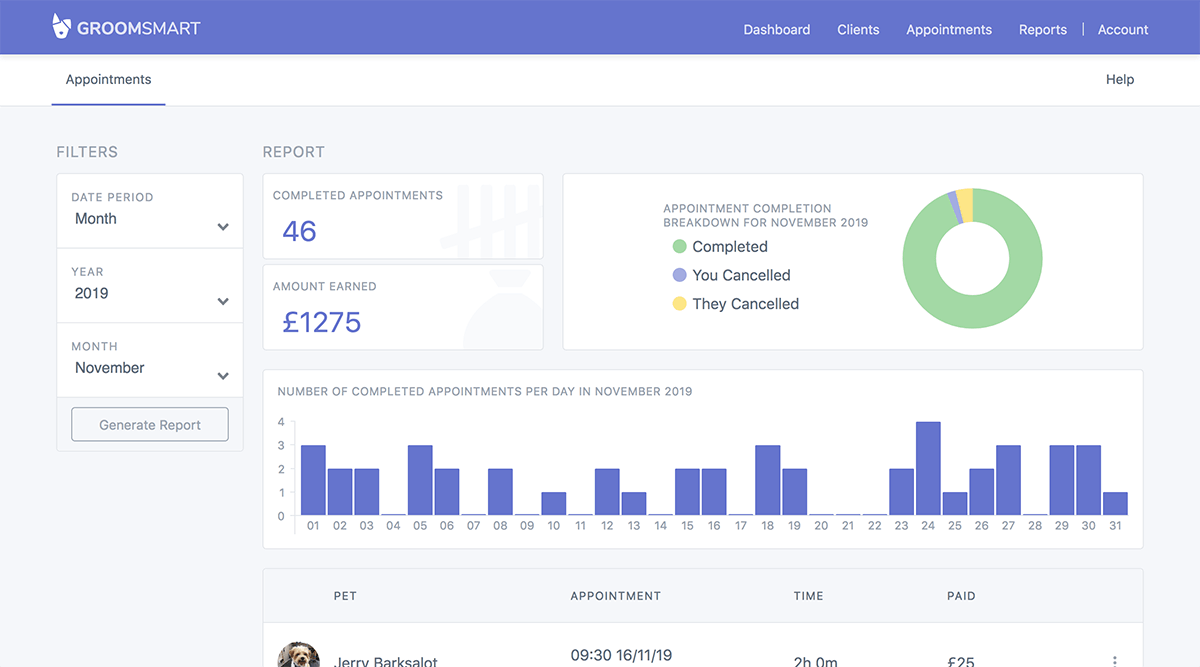 GroomSmart saves you time and stress, every time you use it.
There's nothing more stressful than trying to book a new appointment over the phone when there's a wet dog on your table.
With GroomSmart you can create new appointments in seconds. Once you select a client, the appointment form will auto-complete with details like the cut duration, price, and even a suggested appointment date. The only thing left for you to do is pick a suitable time and click save.
Add clients to GroomSmart by answering the same questions that you ask them; "is Rover microchipped?", "how is Rover around other dogs?". You can add as much or as little information as required, and all questions are optional so you can store the important things, without any fluff.
No more flicking through diary pages or trying to find a misplaced appointment card. GroomSmart shows you the day ahead, so you can plan without missing a thing. See the time and duration of each cut for your entire team, how long you'll be in appointments for, and how much you'll earn in the day. Detailed information for all of the days clients is a click away.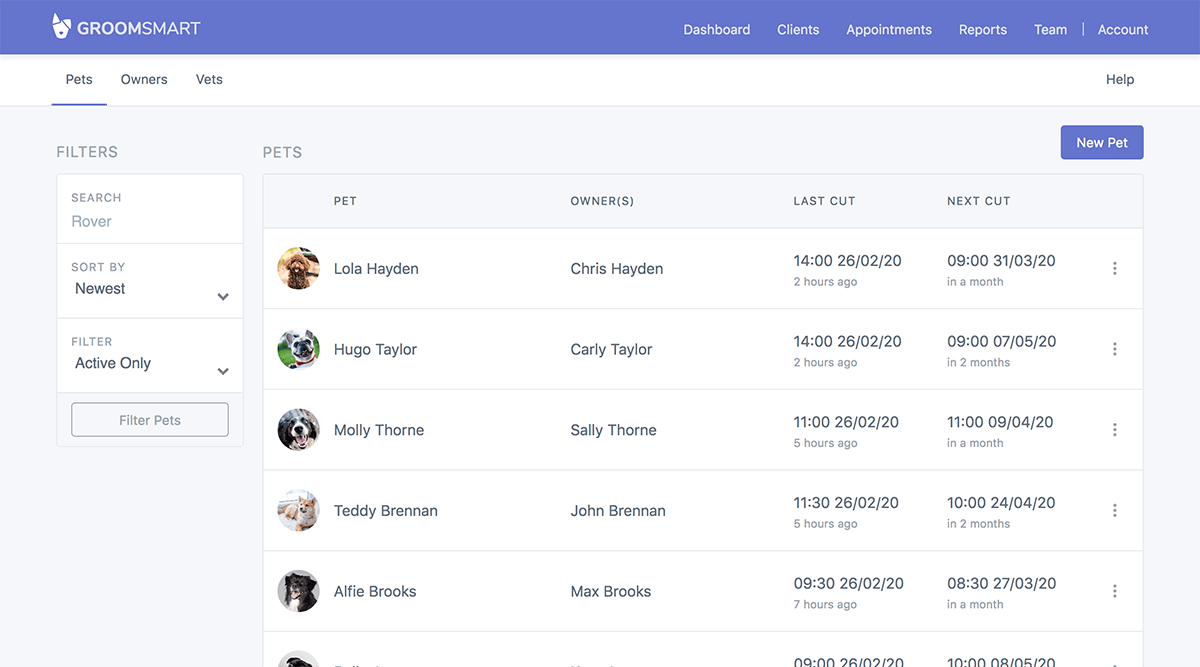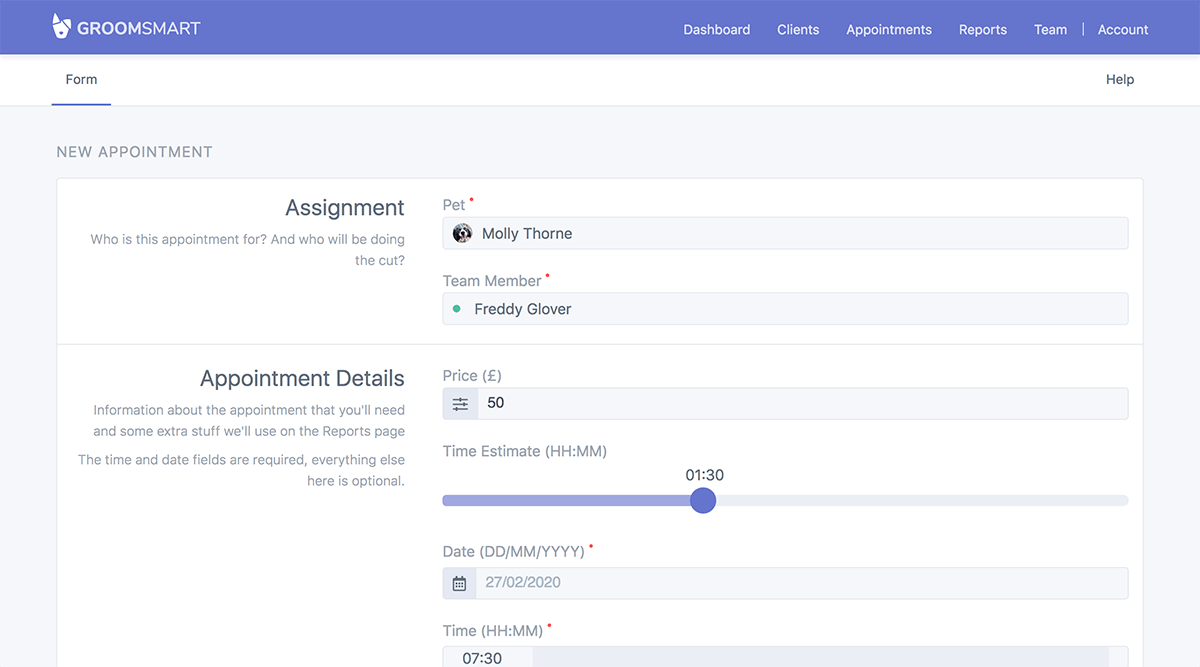 We'll work together to make GroomSmart the best it can be for your business.
"Kieran has proved very receptive to all our ideas and requests to the point that, for a small owner-operated Grooming Salon, the software ticks all the right boxes"
GroomSmart is always changing and improving, but it's really important that it continually gets better at helping you and supporting your business. Your feedback, ideas, criticism, and questions are key to doing this, and they will always be listened to and taken seriously. GroomSmart has a track record for implementing ideas and making improvements based on your feedback.